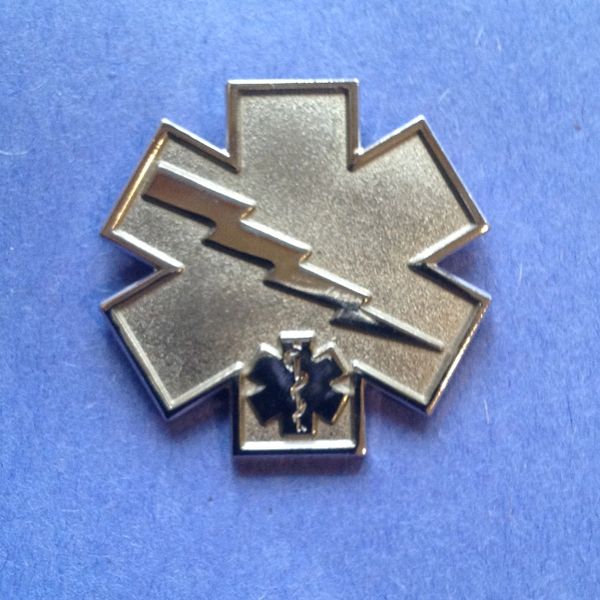 EMS LIFESAVING SAVE PIN
This is a limited edition Lifesaving Lightning Bolt EMS EMT Department Pin. This is a great gift. The pin size is about 1.25" square and has a military clutch fastener. Item is Brand New. (ALL METAL)This item is also a great gift. Great for any collector.

The Lifesaving Medal recognizes an EMT or rescue personnel who, while on or off-duty or volunteer capacity, makes an extremely noteworthy contribution to efforts which results in the saving of a life. The lightning bolt represents the rejuvenation of life.