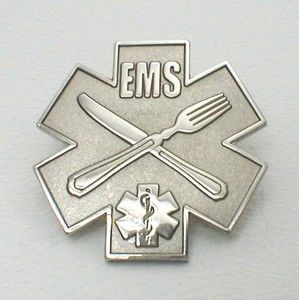 EMS KNIFE/FORK CHEF PIN
Our first EMS pin was made to poke fun of members who seemed to be only around when the food was.
We see now many like this pin for the Chef or Cook. See who's laughing now.
This is a limited edition Knife & Fork EMS provider pin. The pin size is 1.25" square and has a military clutch fastener.
Item is an exclusive product only available here